Markets
Asia Pacific: Indexes
Tokyo
Bombay
Colombo
Hong Kong
Lahore
Shanghai
Sydney
Hang Seng
As of 14:09 23 January 2017 - Market open
index value

22884.69
index change:

-1.22
index change percentage: down

-0.005%
Open

22926.30
Previous close

22885.91
52 week high

24099.70
52 week low

18319.58
All market data carried by BBC News is provided by Digital Look. The data is for your general information and enjoy indicative status only. Neither the BBC nor Digital Look accept any responsibility for their accuracy or for any use to which they may be put. All share prices and market indexes delayed at least 15 minutes, NYSE 20 minutes.
Previous close
Latest updates
Asian Market Reports
20.01.2017
06:20
Toshiba shares rebound in choppy trade
Shares in Japanese conglomerate Toshiba rose by 2.9% in choppy trade in Tokyo, following a sharp fall on Thursday.
Its stock tumbled 16% yesterday on fears about losses linked to its US nuclear power business. 
In the broader market Japan's Nikkei was little changed. 
Stocks in China rebounded on better-than-expected growth data for the final quarter of last year. The Shanghai composite gained 0.5% to 3,118 points. 
17.01.2017
08:23
Japanese shares close lower
The benchmark Nikkei index slipped 1.5% - that's 281.7 points -  to close at 18,813.5 on Tuesday. It's the lowest level hit so far this year.
16.01.2017
09:13
Takata drags down Tokyo shares
Shares in Japanese car parts maker Takata had risen 16% in Japan on Friday - ahead of an expected $1bn settlement with US regulators that investors hoped would close the door on the scandal of its faulty airbags, which were linked to the death of more than a dozen people.
That deal did indeed get announced after trade in Tokyo closed last week.  
But when dealing began again after the weekend, Takata shares slumped more than 10.5% - on lingering concerns about financial responsibilities the firm may still face.
And that dragged down the benchmark Nikkei 225 index by 1% on Monday, closing at 19,095.24 points.
13.01.2017
06:43
Takata shares surge 16%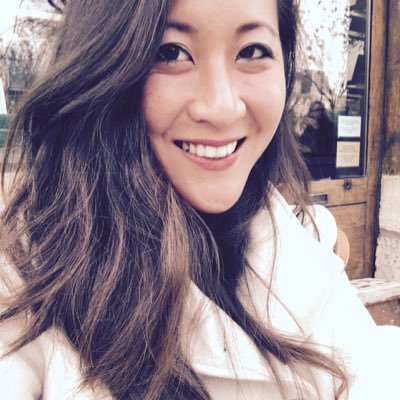 Leisha Chi
Business reporter in Singapore
Shares of Japanese airbag manufacturer Takata surged by more than 16% in Tokyo trading on reports that it will settle a lawsuit with US regulators as early as today.
The firm is expected to pay up to $1bn (£822m) and plead guilty to criminal wrongdoing over faulty airbags, which have been linked to at least a dozen deaths and more than 100 injuries globally.
It outperformed the benchmark Nikkei 225, which closed 0.8% higher at 19,287.28 points while the broader Topix gained 0.6% to end at 1,544.89.
12.01.2017
06:12
Nikkei keeps sliding
Asia's big markets continue to head lower with Japan's Nikkei 225 leading the charge with a 1% loss.
Pharmaceutical companies were among the big losers after US president-elect Donald Trump said he'd go after US pharma companies being taken over or moving abroad. 
Takeda, for instance, lost 2.5% - the firm just days ago had taken over US drug maker Ariad.
Elsewhere, both Australia's ASX/200 and South Korea's Kospi finished the day flat. 
Chinese markets are still trading with the Hang Seng in Hong Kong losing 0,6% while the Shanghai Composite is also flat.
11.01.2017
06:24
Asia stocks rebound
Asian shares have rebounded after muted trading over the last few days. The region's major market, Tokyo's Nikkei 225, finished 0.4% higher. 
In Australia, commodity stocks were the biggest winners, and the ASX 200 index finished the day up 0.2%. Mining giant BHP Billiton saw a 3.3% jump in shares on the heels of their boss being the latest business leader to meet with president-elect Trump in Washington.
South Korea's Kospi finished up 1.5% with traders taking their optimism from fresh data showing the country's jobless rate in December at its lowest since 2015.
Markets in China are still trading and the Hang Seng in Hong Kong is up by 0.7%, while the Shanghai Composite has lost 0.6% since the morning. 
10.01.2017
06:18
Asian shares head lower
Andreas Illmer
Business reporter in Singapore
Asian shares have traded mostly lower on Tuesday with a stronger yen once again weighing on Japanese stocks. 
The Nikkei 225 in Tokyo wrapped up the day 0.6% lower. 
Toyota had seen a strong start to the trading day on the back of a $10bn US investment, but the carmaker's shares closed 0.5% down. 
In Australia, the ASX 200 finished 08% down while South Korea's Kospi wrapped 0.2% lower. 
Chinese markets are still trading and the Shanghai Composite is flat, while Hong Kong's Hang Seng is 0.6% higher. 
09.01.2017
07:18
Asian shares track Wall Street higher
Shares across Asia have started the week with a solid boost from Wall Street. With the region's largest market, Tokyo, closed, all eyes are on China where the Hang Seng in Hong Kong is marginally up and the Shanghai Composite rose by 0. 4%
South Korea's Kospi edged higher by 0.2% while Australia's ASX/200 finished 0.9% up.
Australian miners, though, had a bad day as the government forecast a drastic fall in iron ore prices for the next year. Fortescue Metals lost just under 4% while industry giants Rio Tinto and BHP Billiton also finished in the red.
06.01.2017
06:16
No clear direction from Asian markets
If you're looking for a lead from Asian traders this morning, you'll have to take your pick from a pretty mixed bag. 
Japan's Nikkei 225 has seen a second day of losses, closing 0.3% lower. The stronger yen pushed exporters lower and Donald Trump's threat of import tariffs against Toyota led to losses for most of the country's carmakers.
China's Shanghai Composite is flat while the Hang Seng in Hong Kong is currently slightly higher, up by 0.3%. 
Australia's ASX also finished flat while South Korea's Kospi edged 0.3% higher. South Korean carmakers have also seen their stocks retreat on the back of Mr Trump's threats against Toyota. 
05.01.2017
06:24
Nikkei running out of steam
After days of rallying, Japan's Nikkei 225 appears to be running out of steam. Asia's largest stock market fell 0.4% on Thursday just one day after hitting its highest level in 13 months. 
"In Asia, equity markets have little reason to reverse the recent gains, though the Japanese markets may be the exception," according to Jingyi Pan, market strategist with IG in Singapore.
The Nikkei 225 was hit by a stronger Japanese yen, which puts pressure on exporters as it makes their products more expensive abroad.  
In South Korea, the Kospi finished the day flat, while Australia's ASX 200 wrapped with a 0.3% gain. 
Chinese markets are still trading and Hong Kong's Hang Seng is up by 1.5%, while the Shanghai Composite is 0.3% higher. 
Back to top