Markets
Asia Pacific: Indexes
Tokyo
Bombay
Colombo
Hong Kong
Lahore
Shanghai
Sydney
Hang Seng
As of 15:05 30 August 2016 - Market open
index value

23035.87
index change:

214.53
index change percentage: up

0.94%
Open

22945.08
Previous close

22821.34
52 week high

23151.94
52 week low

18319.58
All market data carried by BBC News is provided by Digital Look. The data is for your general information and enjoy indicative status only. Neither the BBC nor Digital Look accept any responsibility for their accuracy or for any use to which they may be put. All share prices and market indexes delayed at least 15 minutes, NYSE 20 minutes.
Previous close
Latest updates
Asian Market Reports
26.08.2016
06:33
Weak inflation weighs on Nikkei
Andreas Illmer
Business reporter in Singapore
Japan's Nikkei 225 fell by 0.5% after new figures showed that inflation remains way below the central bank's 2% target. For July it fell for the fifth consecutive month, down 0.5% compared to a year earlier. 
Australia's ASX 200 was also lower, down by 0.4%, while South Korea's Kospi index lost 0.2%. 
Chinese markets fared better though with the Shanghai Composite gaining 0.4% and Hong Kong's Hang Seng up 0.5%. 
25.08.2016
08:26
China markets end lower
China's stock markets have closed at their lowest for nearly two weeks. Banks and property companies fell after the government imposed stricter rules on lending to head off growing risks in the financial system. 
The CSI300 index, which tracks the largest listed companies trading in Shanghai and Shenzhen, fell 0.6% to 3,308.9 points, while the Shanghai Composite lost 0.6% to 3,068.33. 
Both indexes hit their lowest since 12 August. 
Market speculation that more local governments may impose measures to cool rising home prices weighed on developers' shares.     
06:22
Asian markets lower
Share markets across Asia have followed the weak lead from the US and Europe, heading south in early trade. 
Japan's Nikkei 225 is 0.1% lower, the Shanghai Composite is down 1.1% and Hong Kong's Hang Seng is flat. 
Elsewhere, Australia's ASX 200 is down 0.4%, while South Korea's Kospi index was flat in morning trading. 
24.08.2016
06:26
Asia market update
Andreas Illmer
Business reporter in Singapore
Mixed signals this morning from markets in Asia. In Japan, the Nikkei 225 is up by 0.5% thanks to a slight dip in the yen. Exporters like car makers Toyota and Nissan accordingly edged higher. 
The picture is different in China though where the Hang Seng in Hong Kong is down by 0.8% while the mainland Shanghai Composite remains flat. 
South Korea's Kospi is also down by 0.3% and Australia's ASX 200 has been flat with only marginal moves since the morning. 
Shares in Qantas though rose by as much as 4% after the Australian airline posted record results. Shares are now 1.7% higher in Sydney. 
23.08.2016
06:26
Markets muted in Asia
Shares in Asia are little moved on Tuesday with the region's largest market, Japan's Nikkei 225, flat and Hong Kong's Hang Seng 0.3% lower. 
Elsewhere, the Chinese mainland Shanghai Composite was up 0.3% while South Korea's Kospi also edged 0.3% higher.
In Australia, the ASX 200 saw the region's biggest gains with 0.8%. 
22.08.2016
06:05
Nikkei edges slightly higher
Asian stocks have opened mixed on Monday, with Japan's Nikkei 225 leading the region with a 0.3% gain buoyed by a weaker yen. 
Elsewhere in Asia, investor mood was more muted, Hong Kong's Hang Seng was down 0.3%, the mainland Shanghai Composite shed 0.6% and South Korea's Kospi was lower by 0.7%.
In Australia, the ASX 200 remained flat in morning trade.
19.08.2016
10:38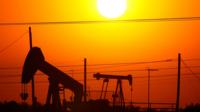 Asian share markets rally as oil prices rise above $50 a barrel on speculation major producers are going to reduce output.
18.08.2016
09:07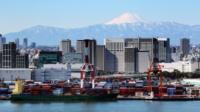 Japanese share markets closed lower after data showed exports fell for the 10th month in a row.
17.08.2016
11:15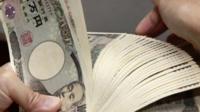 Japanese stocks rise as the dollar fights back against the yen following comments from a senior US central ban official.
16.08.2016
10:41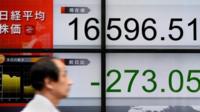 Japan's Nikkei share index falls more than 1% as a rise in the value of the yen hits exporters' shares.
Back to top