Markets
Asia Pacific: Indexes
Tokyo
Bombay
Colombo
Hong Kong
Lahore
Shanghai
Sydney
Nikkei 225
As of 15:00 29 July 2016 - Market closed
index value

16569.27
index change:

92.43
index change percentage: up

0.56%
Open

16359.68
Previous close

16569.27
52 week high

20808.69
52 week low

14952.02
All market data carried by BBC News is provided by Digital Look. The data is for your general information and enjoy indicative status only. Neither the BBC nor Digital Look accept any responsibility for their accuracy or for any use to which they may be put. All share prices and market indexes delayed at least 15 minutes, NYSE 20 minutes.
Previous close
Latest updates
Asian Market Reports
29.07.2016
09:12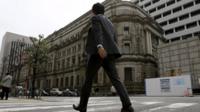 The Japanese yen jumped more than 2% against the US dollar after the Bank of Japan keeps rates on hold.
28.07.2016
09:50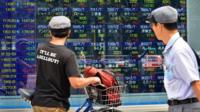 Japan's Nikkei share index falls as the Bank of Japan starts two-day meeting on monetary policy.
27.07.2016
10:05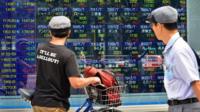 Japan's Nikkei share index closes up nearly 2% on reports that the government will launch a 28 trillion yen ($266bn) economic stimulus package.
26.07.2016
10:34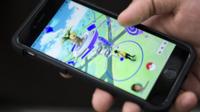 Shares in Japanese games company Nintendo rise slightly after record losses on Monday following a warning that the Pokemon Go success would have a limited impact on profits.
25.07.2016
09:29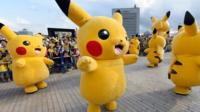 Shares in Japanese gaming giant Nintendo fall sharply as the firm says the success of Pokemon Go will only have a limited impact on its earnings.
22.07.2016
09:52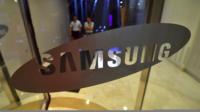 Shares of Samsung Electronics are falling after the firm sues smartphone rival Huawei in multiple courts in China over alleged patent infringement.
21.07.2016
09:07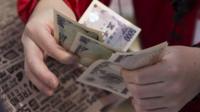 Japanese stocks rise on bets the government will unveil a stimulus package that could be double the size initially expected.
20.07.2016
09:26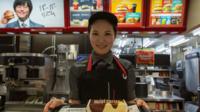 McDonald's Japan shares rise as media reports suggest that Nintendo's Pokemon Go game will be launched there in a deal with the fast food chain.
06:16
Asian markets: The Pokemon Go effect
Japan's Nikkei 225 is heading for its first fall in seven sessions. It's down 03%.
After shooting higher over the last week or so, thanks to the popularity of its Pokemon GO game, Nintendo shares have fallen almost 11%.
McDonald's Japan has jumped 8% after a report said it would become the first sponsor of Pokemon Go.
Elsewhere, the Shanghai Composite is little changed. Hong Kong's Hang Seng is up 0.8%.
19.07.2016
09:04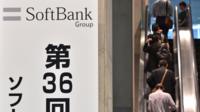 Shares in Japan's Softbank have fallen 10% after being hit with a glut of sell orders following its purchase of ARM Holdings.
Back to top