Markets
FTSE 100
As of 11:07 25 June 2016 - Market closed
index value

6138.69
index change:

-199.41
index change percentage: down

-3.15%
Open

6338.10
Previous close

6138.69
52 week high

6807.82
52 week low

5536.97
All market data carried by BBC News is provided by Digital Look. The data is for your general information and enjoy indicative status only. Neither the BBC nor Digital Look accept any responsibility for their accuracy or for any use to which they may be put. All share prices and market indexes delayed at least 15 minutes, NYSE 20 minutes.
Previous close
Latest updates
London Market Reports
Yesterday 24.06.2016
15:04
Breaking
FTSE update
With 90 minutes of trading remaining today in London, the FTSE 100 has regained some ground to be down less than 2% at 6,216 points. However, the FTSE 250 - regarded as a better barometer of the health of the UK economy - is still more than 7% lower.
14:48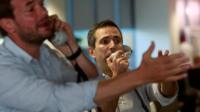 The London stock market dives and the pound hits its lowest level since 1985 in the wake of the UK's vote to leave the EU.
02:02
'Disconnect' between markets and news
23.06.2016
22:00
Sterling hits 2016 high as investors seem to think Britain will retain its membership of the European Union.
17:04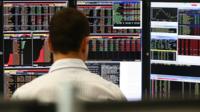 The FTSE 100 rises, with shares in Tesco among the winners after the supermarket reports a second consecutive quarter of rising sales.
17:00
FTSE rises 1.2%
The FTSE 100 has ended a choppy day of trading 1.2% higher at 6,338 points. 
Paddy Power Betfair was one of the biggest fallers, down more than 4%.
22.06.2016
17:32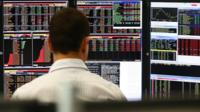 London's top shares rise in Wednesday trading, with Hargreaves Lansdown leading the gainers.
21.06.2016
12:31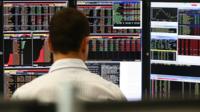 After falling in early trade, the FTSE 100 regains ground, helped by shares in financial firms.
20.06.2016
16:57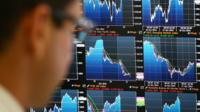 The FTSE 100 has made strong gains with banks and building firms leading the market higher.
16:44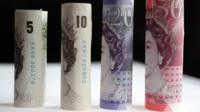 The pound sees the strongest gain against the dollar since 2009, as traders react to latest polls on the UK's referendum over European Union membership
Back to top