Markets
FTSE 100
As of 12:19 20 May 2018 - Market closed
index value

7778.79
index change:

-9.18
index change percentage: down

-0.12%
Open

7787.97
Previous close

7778.79
52 week high

7791.41
52 week low

6888.69
All market data carried by BBC News is provided by Digital Look. The data is for your general information and enjoy indicative status only. Neither the BBC nor Digital Look accept any responsibility for their accuracy or for any use to which they may be put. All share prices and market indexes delayed at least 15 minutes, NYSE 20 minutes.
Previous close
Latest updates
London Market Reports
18.05.2018
12:14
FTSE flat in London midday trade
With most eyes on the Royal wedding, the London market was largely unchanged in midday trading.
At midday, the FTSE 100 index of bluechip stocks was down 0.15%, or 12 points, at 7776.29.
It comes after it closed at a record high on Thursday.
07:04
'What else are you going to do with your money?'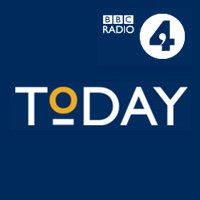 Today Programme
BBC Radio 4
So what's keeping the market up, despite a potential trade war between the US and China and oil hitting $80 per barrel?
It's the flood of liquidity that's still out there from quantitative easing, says Simon Derrick of Bank of New York Mellon.
"If you look around, investors... may feel miserable, they may feel pessimistic, but the question always comes back to: What else are you going to do with your money?" he says. "There's simply not many great alternatives."
06:52
FTSE rise 'astonishing'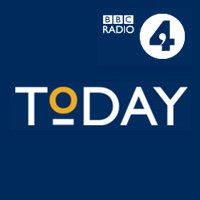 Today Programme
BBC Radio 4
Last night the FTSE closed at a record high of 7,787 points.
Simon Derrick, chief market strategist for the Bank of New York Mellon, says "it's astonishing actually when you think about how much we've thrown against the market over the course of the last few months, not least all of the debate around about Brexit and whether of not the Bank of England was going to hike rates."
Mr Derrick adds: "Ultimately we've continued to head steadily higher, and that's despite the fact there's all these signs that the economy may be starting to peak."
17.05.2018
18:13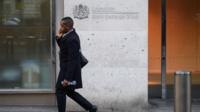 London's main share index has closed at a record high after the oil price hit $80.
16.05.2018
08:11
FTSE higher
The FTSE 100 is a touch higher as trading gets underway this morning, up 0.15% at 7,734 points.
Burberry, which announced a £150m share buyback, is up 1.6%, but pub chains Mitchells & Butlers is down 3.5% and rival Marston's is 3% lower.
Sterling is flat at $1.35 and €1.1417.
See our market data page for more numbers.
14.05.2018
17:04
London shares close lower
London shares have closed lower.
The FTSE 100 fell 13.6 points or 0.18% to 7,710.98. The losers are led by security services firm G4S, slipping 2.7% after reporting a 2% fall in first quarter revenues.
The FTSE 250 meanwhile is flat, down 0.07% to 20,800.95. Top of the losers for this index is BCA Marketplace, which dropped 4.4%.
12:06
'Completely forgettable'
"Completely forgettable," is how Spreadex analyst Connor Campbell sums up this morning's trading.
At midday, the FTSE 100 is still pretty much where it started this morning, up 0.2% at 7,707.41.
Nonetheless, it's still holding above 7,700.
"The big question for the index this week is whether or not it can turn its springtime recovery into a record-breaking run, with its all-time highs within reach if a few things – namely Tuesday's jobs report and the behaviour of Brent Crude – go the FTSE's way," says Mr Campbell.
08:18
FTSE opens lower
The London market has opened slightly lower on the first day of the trading week, down 8 points or 0.1% at 7,716 points.
Direct Line and Marks & Spencer are the biggest fallers thus far, down just over 1% apiece.
03.05.2018
15:04
FTSE slides as heavyweights go ex-dividend
The FTSE 100 has slid into negative territory after several heavyweights including G4S, LSE, Kingfisher and Mondi went ex-dividend. Mondi was the biggest faller on the index, down nearly 7%.
There have been sharp falls for some stocks after results.
Shares in Smith & Nephew were on track for their worst day in nine years, down nearly 6% after Europe's biggest artificial hip and knee maker downgraded its revenue and profit forecasts following a weak first quarter.
On the FTSE 250, Go Ahead Group tumbled nearly 9% after Deutsche Bank downgraded the stock to "hold" from "buy", saying that in the absence of future rail franchise wins it is no longer clear the shares are significantly undervalued.
08:43
Smith & Nephew leads FTSE fallers
Orthopaedics specialist Smith & Nephew led the FTSE 100 fallers on Thursday morning - down 6.8% at £13.04 - after it cut its full-year outlook on a "mixed performance" during the first quarter.
Overall the blue chip index is trading down 5.05 points at 7,538.15.
Insurance group Lancashire Holdings raced to the top of the FTSE 250, with its share price up 6.6% at 637.25, following a 47% rise in first quarter pre-tax profits.
Shares in transport group Go-Ahead are the biggest fallers, down 6.6% at £18.28.
The FTSE 250 is down 32.65 points at 20,473.62.
Back to top