Northern Ireland
Top Stories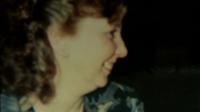 A 37-year-old man is charged with the murder of County Antrim woman Pauline Carmichael.
More top stories
Sinn Féin MLA Cathal Ó hOisín speaks about what it is like to lose a baby due to a fatal foetal abnormality.
A repatriation fund set up by members of the GAA in Newry, County Down, 19 months ago says it has brought the bodies of 60 people who died abroad back to the island of Ireland.
A Belfast man is convicted of assaulting an elderly neighbour by using his belly to "bounce" her away from his home.
The Northern Ireland Executive confirms that it has unanimously agreed the names of the nine new Stormont departments which will replace the current 12 in 2016.
Kainos, the Belfast-based IT firm, has announced a major expansion that will create 403 new jobs.
A High Court judge may be called in to decide if a Stormont committee should be given a full copy of a report into the conduct of a DUP special adviser.
Justice Minister David Ford says there will be a "real problem" if the Northern Ireland Executive does not agree a way forward on legal aid changes "fairly urgently".
The remains of a white-tailed eagle are discovered in County Fermanagh, it emerges.
A mother of two children with disabilities tells of her relief over a council's U-turn on a 2,770% rise in swimming pool fees.
A Londonderry shop owner says the repair bill for damage caused to his shop, after a stolen car was rammed into it, will be around £10,000.
An accountant jailed for stealing hundreds of thousands of pounds to fund his gambling addiction apologises to his victims from his prison cell.