Scotland
Top Stories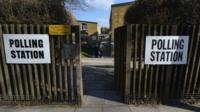 Both independence referendum campaigns have urged people to register to vote if they have not already done so.
More top stories
Nearly 10,000 jobs could be created in Scotland's food and drink sector over the next five years, according to a new report.
The Edinburgh International Festival came to an end on Sunday night with the famous fireworks concert.
Skin cancer cases have increased two-and-a-half fold over the past 30 years but survival rates have also risen, according to researchers in Glasgow.
New research estimates greenhouse gases from food production will go up 80% if meat and dairy consumption continues to rise at its current rate.
Police are treating a hit and run in Barrhead on Saturday evening as attempted murder.
Fresh doubts are raised about the future of the freight ferry service between the port of Rosyth and Zeebrugge.
A 55-year-old man is charged in connection with an alleged assault, following a disturbance between Yes and No supporters in Glasgow city centre.
UKIP leader Nigel Farage is to address party supporters at a pro-Union rally in Glasgow ahead of the independence referendum.
Party leaders set out differing visions of Scotland's immigration policy, ahead of the independence referendum.
The defence policies in the Scottish government's White Paper are "amateurish" and "dangerous", a former Nato commander says.
A man is believed to have been seriously injured after being attacked by his own dog in Inverness.