The key moments in the history of ask.fm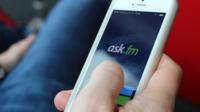 Ask.fm was launched in 2010 with the aim to "create a place where young people could ask each other the questions that are shaping their world".
But the social network, which allows users to stay anonymous, has faced criticism for its response to bullying.
It has been linked to several teen suicides and anti-bullying groups say it still has a problem.
The site has rejected these claims in an exclusive interview with Newsbeat.
Here's a brief history of the site.
More recently...
In August, 14-year-old Hannah Smith was found hanged at her home in Leicestershire and police in Fife investigated claims that 17-year-old Daniel Perry killed himself because he was being blackmailed on the internet.
At the time abusive comments seen on ask.fm were said to have been a contributing factor to their deaths.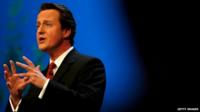 That month, Prime Minister David Cameron urged people to boycott sites which did not "step up to the plate" and tackle online abuse and said those running the websites had to "clean up their act".
Shortly afterwards, The Sun newspaper, EDF, BT and optical retailer Specsavers, among other companies, distanced themselves from ask.fm.
Vodafone, Specsavers, Save the Children and Laura Ashley also went on to withdraw their adverts form the site.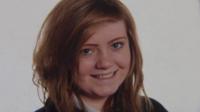 Earlier this month, an inquest into the death of Hannah Smith heard that she probably posted abusive messages about herself on ask.fm.
Leicester coroner Catherine Mason recorded a verdict of suicide.
She told the court: "The evidence I have was that on the balance of probabilities they would all have been at Hannah's own hand. Why she did it, I don't know."
Newsbeat will be broadcasting two live programmes from ask.fm's headquarters in Latvia at 1245 and 1745 on Thursday.
Follow @BBCNewsbeat on Twitter and Radio1Newsbeat on YouTube